Available Maine Coon kittens
Parents:
Sire: Champion Family Talisman Leonardo
Dam: Champion Faydark Nirvana
___
Cynthia – Available ($2,500)
Female, Black Silver Classic Tabby, DOB: 05/19/23 | Pedigree
Click here to see more pictures of our silver princess Cynthia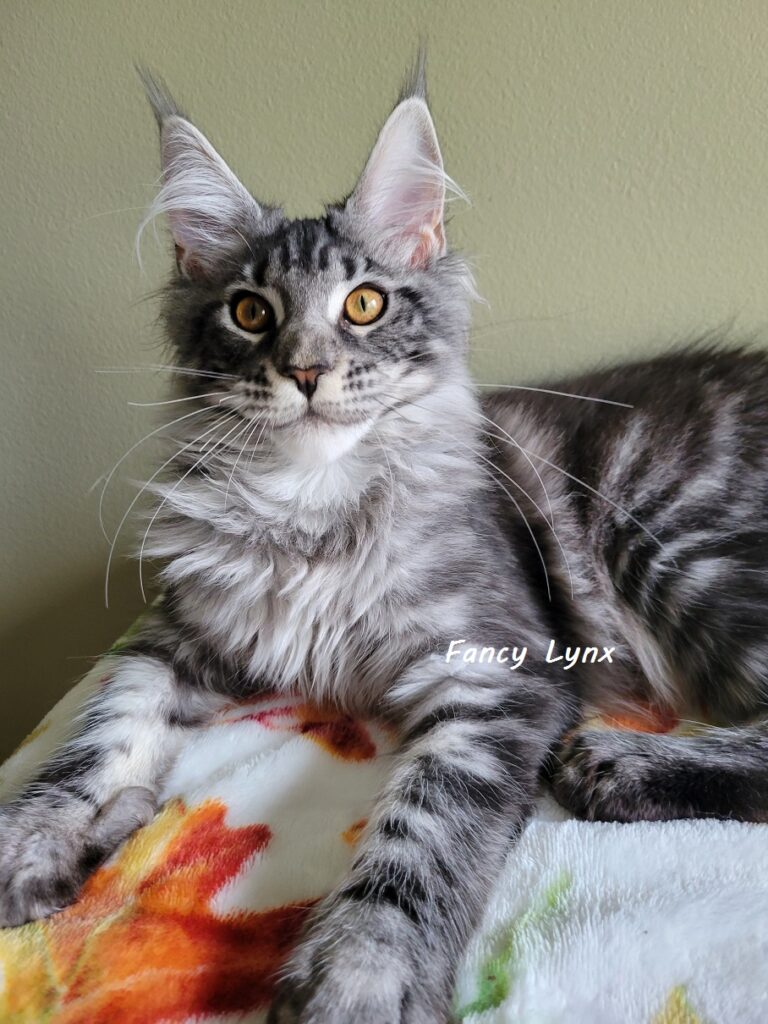 2023 PRICING FOR KITTENS:
$2800 for kittens sold as pets (to be neutered/spayed)
$3000-4000 for kittens as breeder (must be approved first)
Please download, fill out and email us our Adoption Application if you are interested in adopting one of our beautiful Maine Coon kittens.
Do not put any deposit down without first emailing/talking with us. We need to know a little about you and your plans before we can approve you for one of our babies. Our goal is to place kittens in homes where they will be loved first and foremost.
A deposit of $500 is due once we approve you for the purchase of one of our kittens. Payments are then allowed for the remaining balance or can be paid in full before picking up or shipping your baby.
Deposits are NOT refundable if cancelled by the buyer (no exceptions!)*
Payment options in USA, Canada and Europe are by PayPal or cash only.
*Breeder reserves the right to refuse placement of any kitten at any time. Deposits are NOT refundable unless cancelled by the breeder.
—————————————————————————
.
Past Maine Coon Kittens
Columbus (4 months) – Adopted by Jen
Male, Blue Tabby, DOB: 05/19/23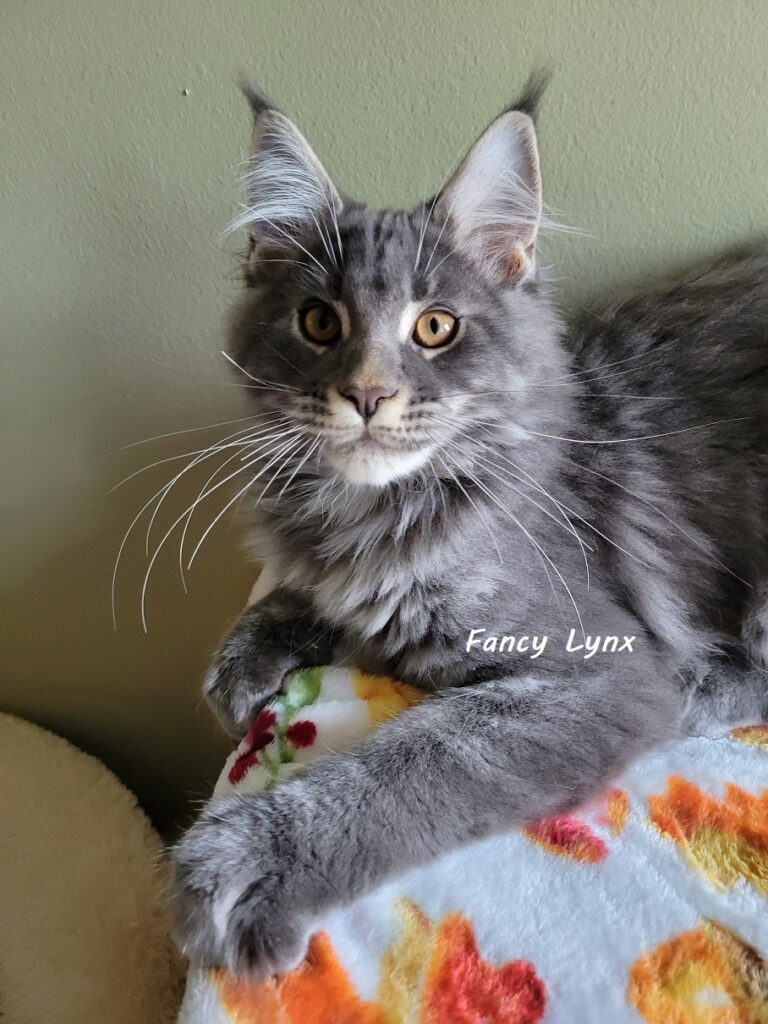 Cactus (3 months) – Adopted by Owen
Male, Blue, DOB: 05/19/23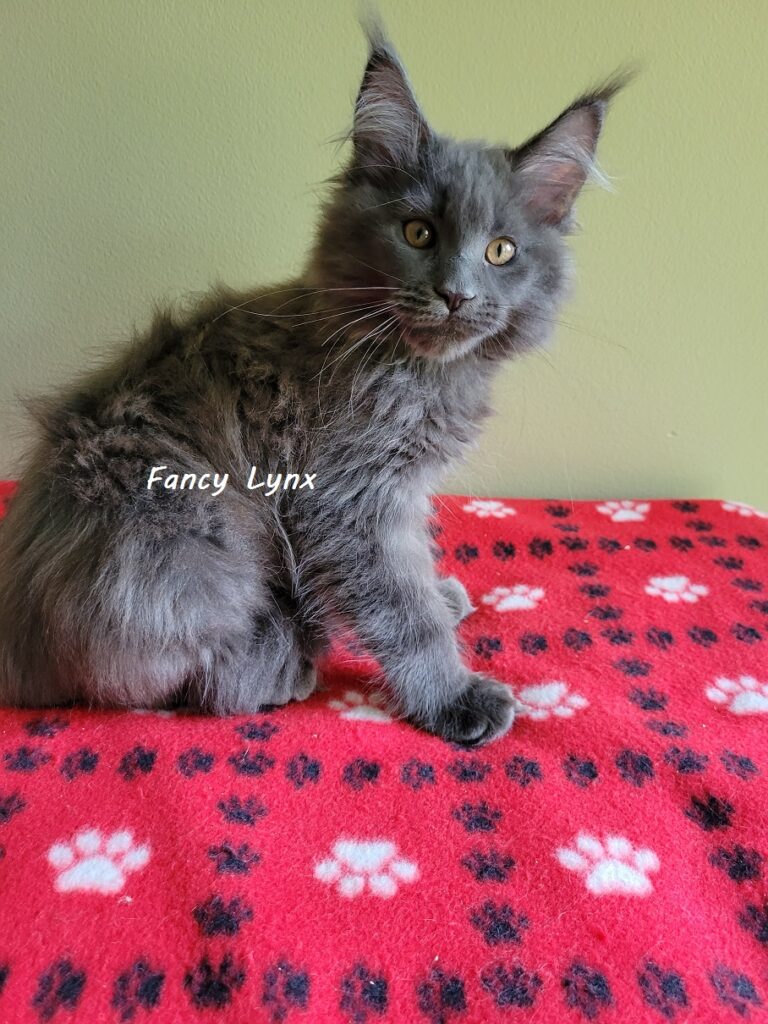 Claudius (5 months) – Adopted by Mark
Male, Odd-Eyed White, DOB: 05/19/23 | Pedigree
Click here to see more pictures of our white prince Claudius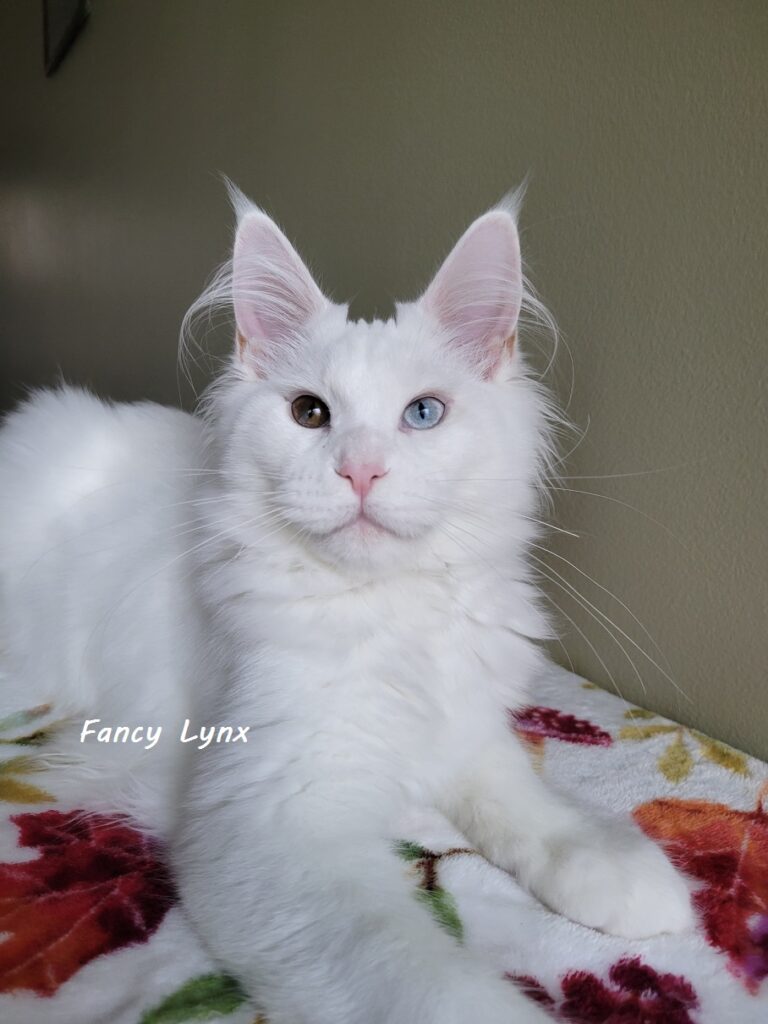 Benedict (3 months) – Adopted by Heather
Male, Black Smoke, DOB: 11/29/22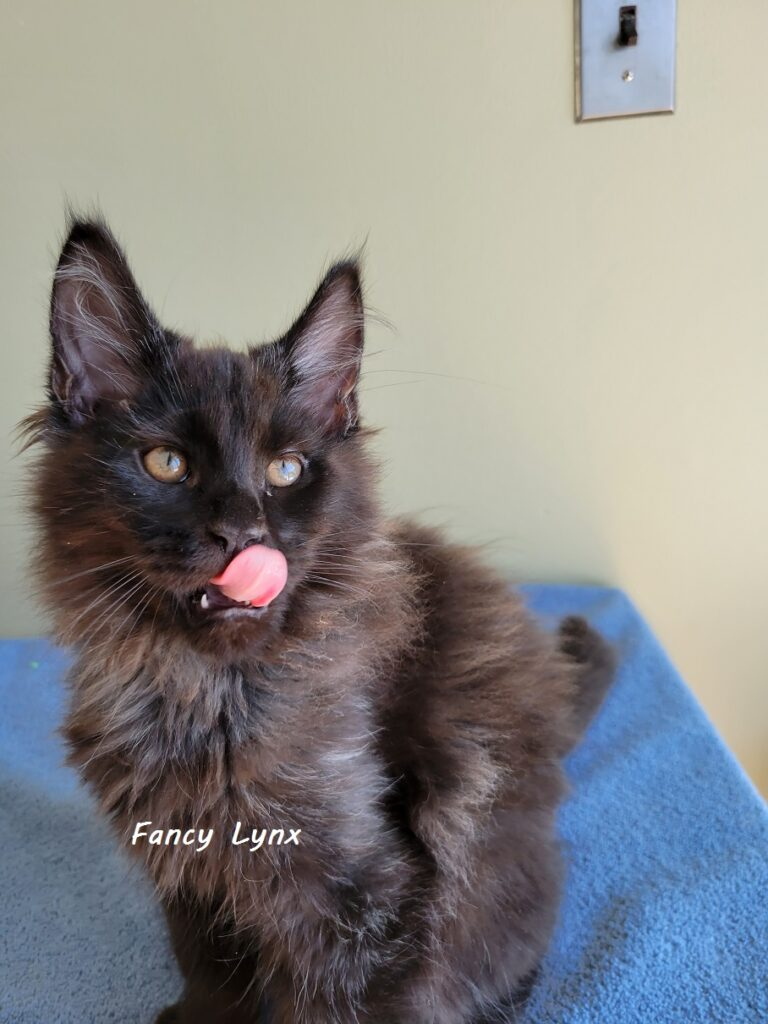 Bianca (6 months) – Adopted by Katie
Female, Black Smoke, DOB: 11/29/22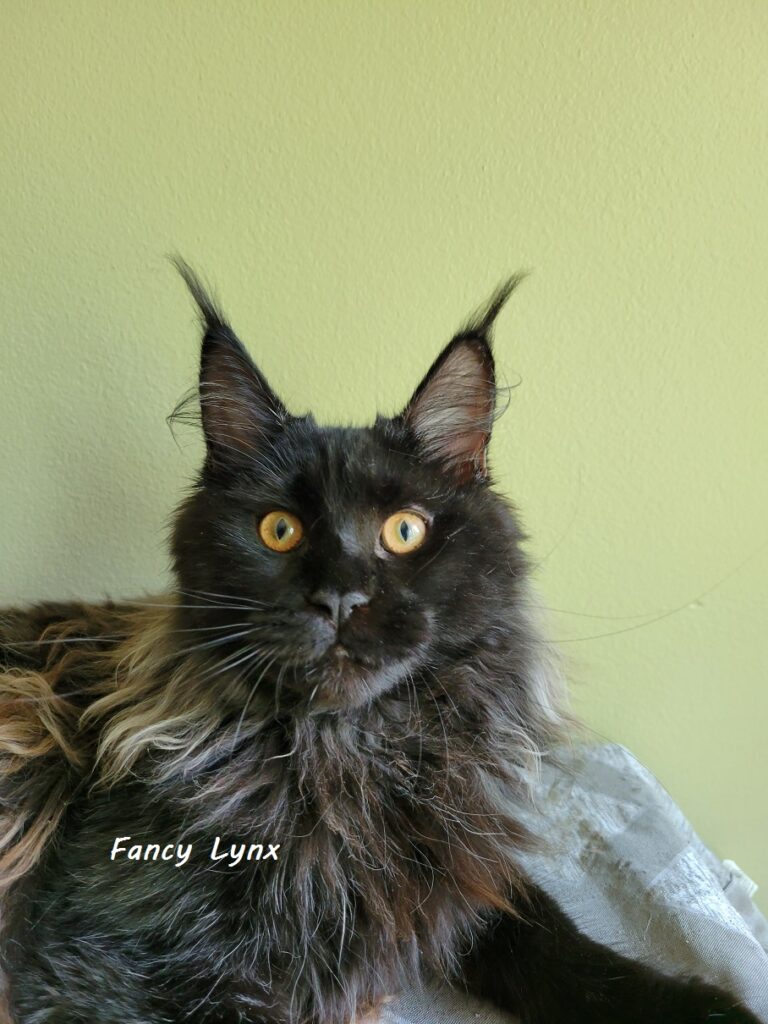 Bonnie (3.5 months) – Adopted by Jacob
Female, Black Smoke, DOB: 11/29/22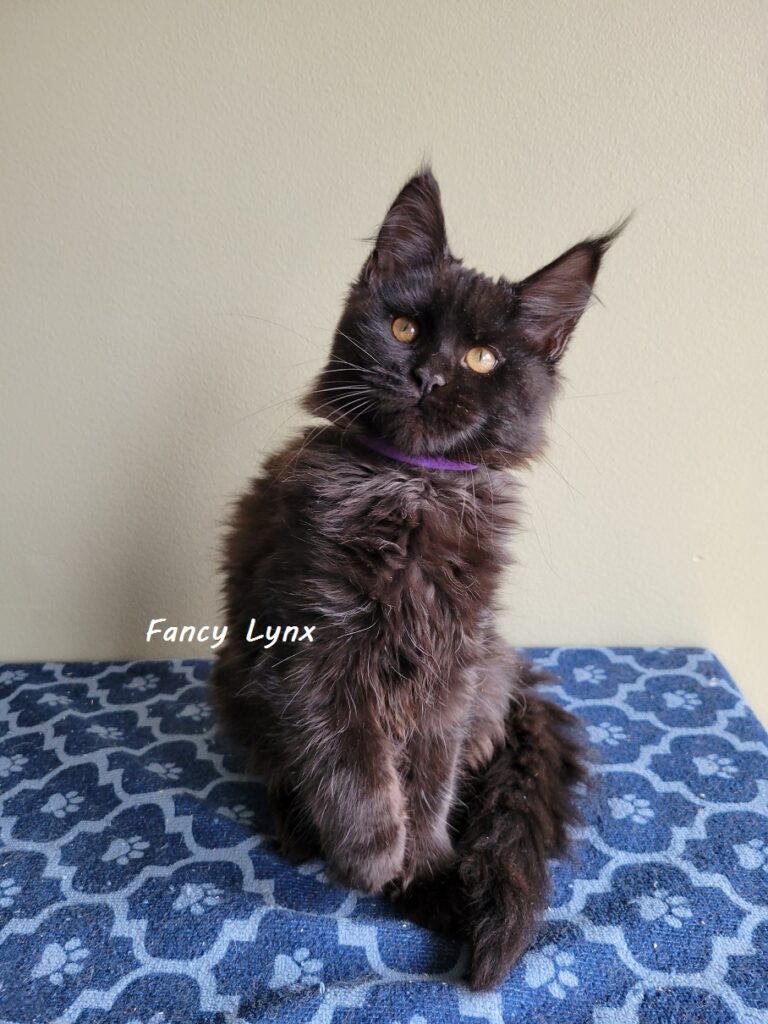 Baily (3 months) – Adopted by Leah
Female, Black Smoke, DOB: 11/29/22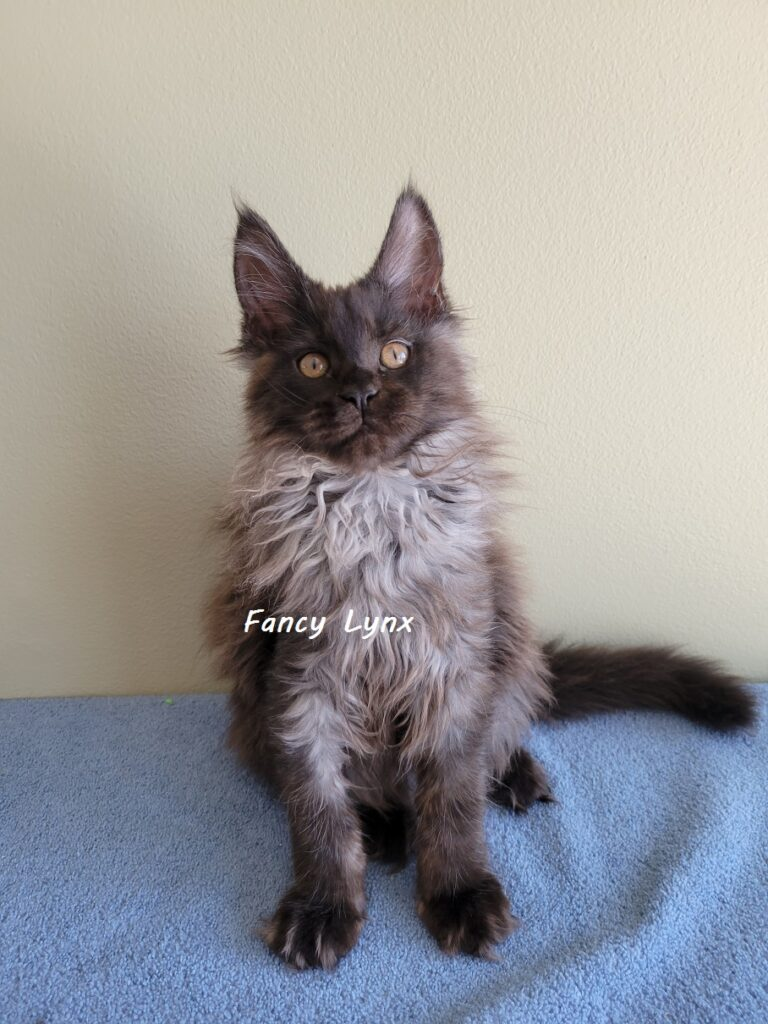 Blossom (6 months) – Adopted by Angie
Female, Black, DOB: 11/29/22
Click here to see more pictures of our princess Blossom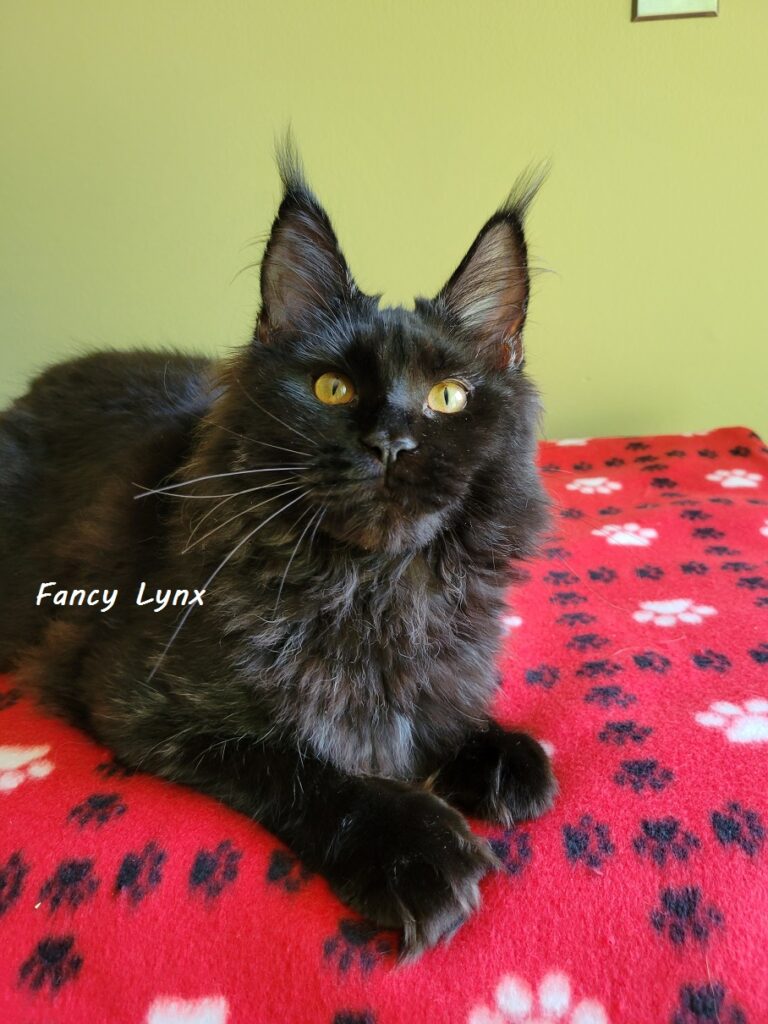 Beatrice – Staying at FancyLynx
Female, Black Silver Classic Tabby, DOB: 11/29/22
Please support Beatrice by liking, subscribing, and sharing her video: https://www.youtube.com/watch?v=TIjUiwUmZTo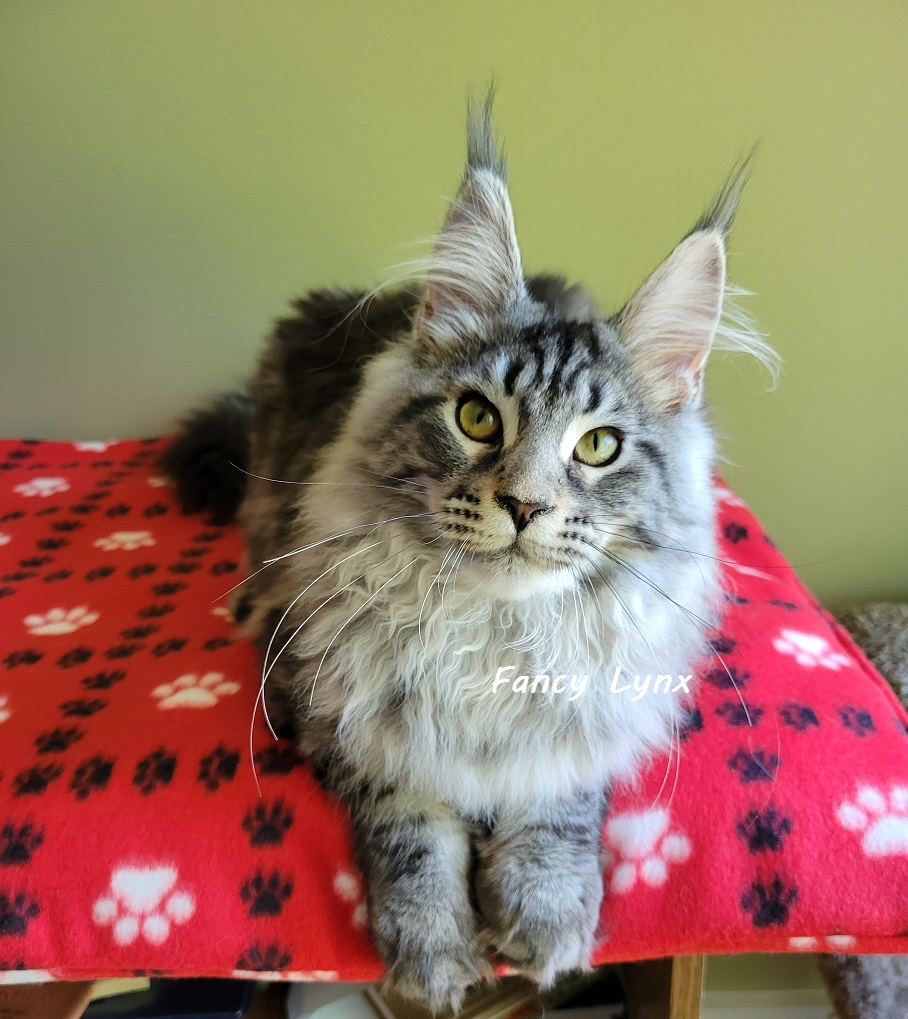 Alberta (Allie) (3.5 months) – Adopted by Yvonne
Female, Black Smoke, DOB: 07/15/21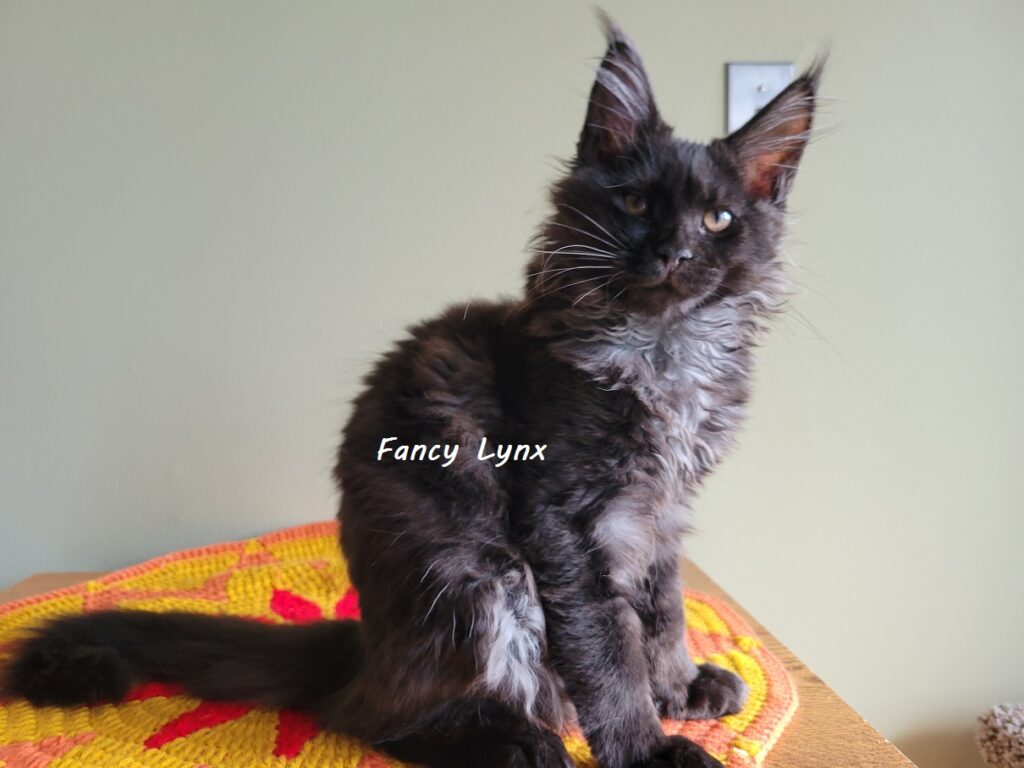 Alex (3 months) – Adopted by Suzette & Thomas
Female, Black Smoke, DOB: 07/15/21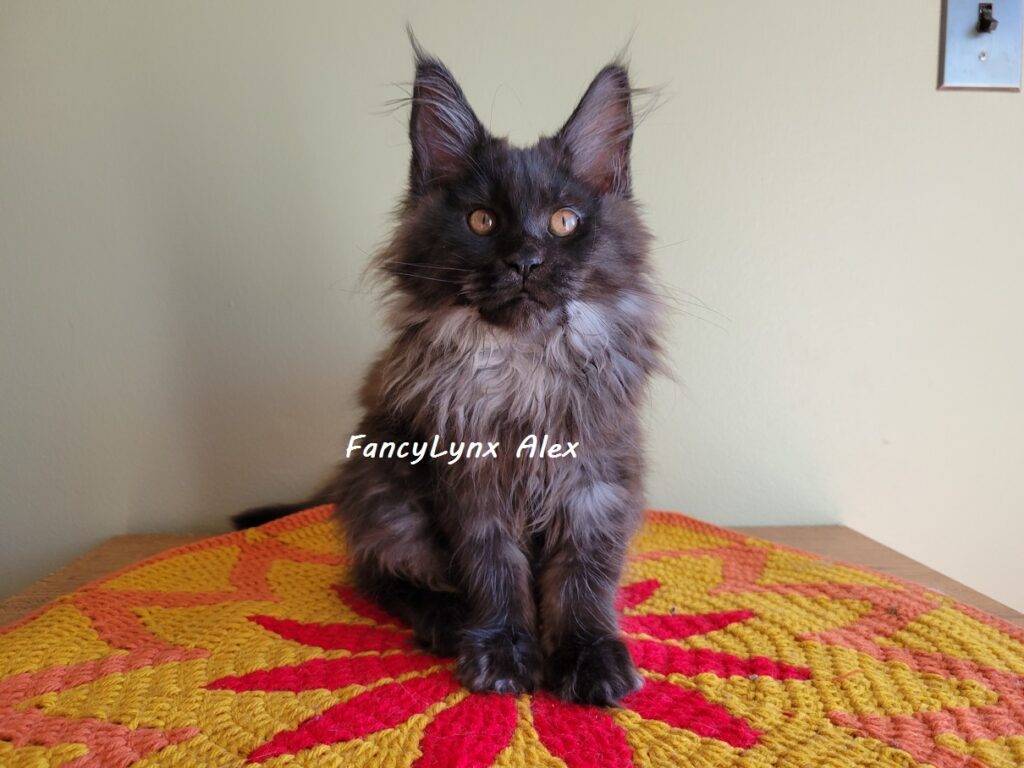 Anastasia (3 months) – Adopted by Gina
Female, Brown Tabby, DOB: 07/15/21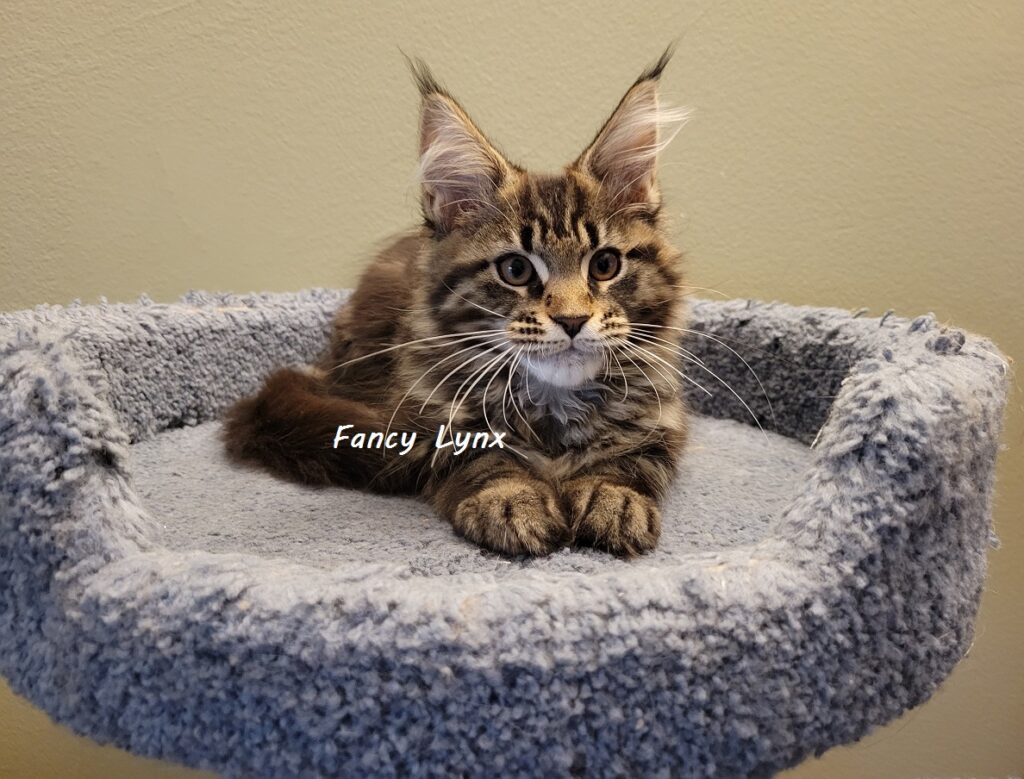 Alyssa (3 months) – Adopted by Mary
Female, Black Silver Classic Tabby, DOB: 07/15/21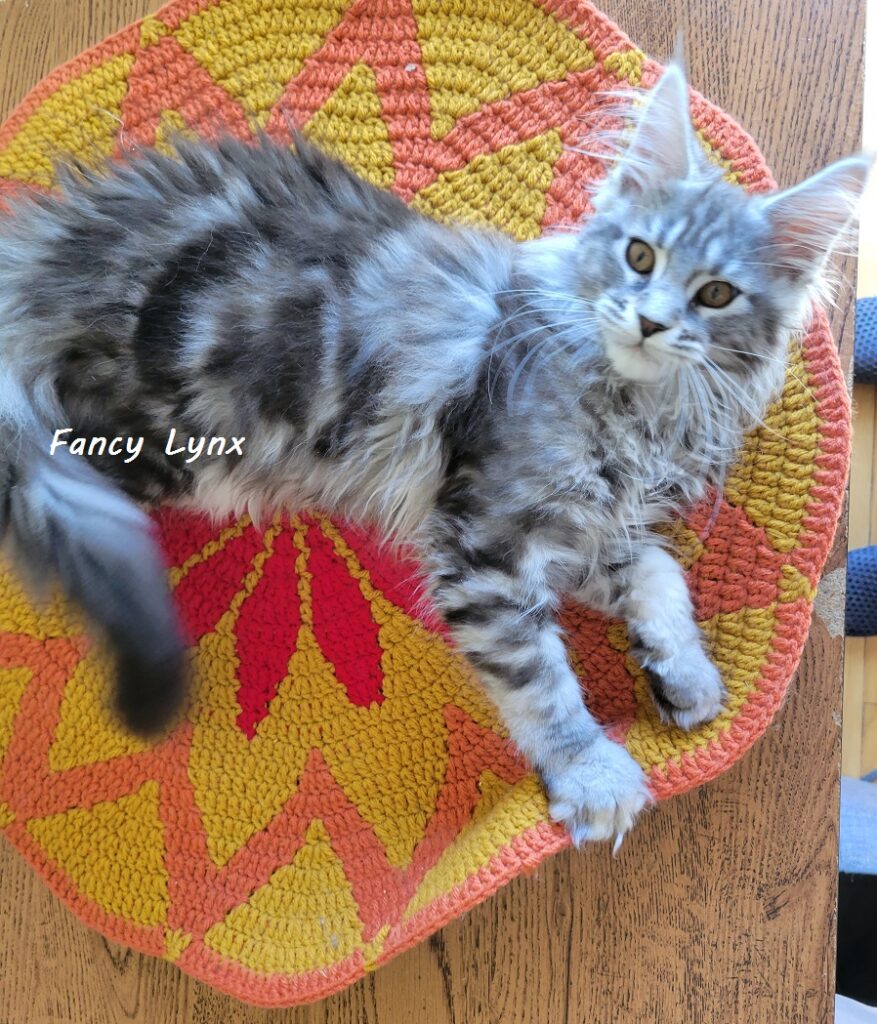 Copyright © 2021-2023 Fancy Lynx – All Rights Reserved